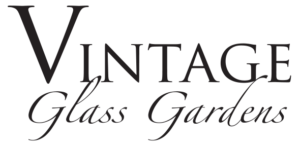 2019 Shows
Please check back for updates and additions to upcoming shows
---
April 2019
King County Master Gardeners Sale
Friday April 26th 4pm-8pm
Saturday April 27th 9am-4pm
Center for Urban Horticulture
UW Botanical Gardens
3501 NE 41st Street
Seattle, 98105
---
May 2019
Normandy Park Annual Private Garden Sale
Our 25th year in this family garden and just in time for Mother's Day!
This sale will include our glass blooms and nodding buds, mushrooms, and birdbaths. Silver service birdhouses, silver tray garden signs, forged iron plant stakes and iron work, along with various other items that we typically don't have space to show in the confines of a show space.
You are sure to find a new treasure for you garden and special gifts for Mother's Day.
Friday May 10th 9am-5pm
Saturday May 11th 9am-4pm
Sunday May 12th Mother's Day – Closed
19220 Normandy Park Drive SW
Normandy Park, WA 98166
---
June 2019
Edmonds Arts Festival
Friday June 14th 10am-8pm
Saturday June 15th 10am-8pm
Sunday June 16th 10am-5pm
700 Main Street
Edmonds WA, 98020
Booth 925 (on the field)
(by the South Entrance, at the intersection of the Renoir Blvd & Gauguin Ave)

---
 

July 2019
Wedgwood Arts Festival
Saturday July 13th 10am-5pm
Sunday July 14th 10am-5pm
Our Lady of the Lake Parish and School
Corner of 35th Ave NE & NE 89th St
Seattle,WA 98115

---
August 2019
The Bellevue Botanical Garden
"Art in the Garden"
Fabulous juried show showcasing artists displaying work amongst the beautiful gardens. A lovely venue, so plan a day out!
Grab your garden friends meet for breakfast or lunch head to the gardens!
Saturday August 24th 10am-5pm
Sunday August 25th 10am-5pm
Bellevue Botanical Garden
12001 Main Street
Bellevue, WA 98005

---
Fall – Winter 2019
Check back as additional shows will be added
---
September & October 2019
City People's Garden Store
Garden Art Show
City People's Garden Store annual Garden Art Show showcases local artists' work with the nursery of beautifully displayed plants as their backdrop.
Glass flowers, steel trellises, mosaic birdbaths, & more – you will find that special piece that will add architecture and character to your garden.
If you have never visited City People's it is a must see if you love all things garden.
The nursery and store is always brimming with well attended an often unusual plants and knowledgable staff. It's the perfect spot to shop for gifts and a lovely stop any day of the week!
Saturday September 14th – Sunday October 13th 2019
Monday – Friday 9:30am-6pm
Saturday 9am-6pm
Sunday 10am-6pm
City People's Garden Store
2939 E Madison St,
Seattle, WA 98112
city peoples.com/gardestore/art-show
---
October 2019
Tacoma Holiday Food and Gift Show
Thursday October 17th 10am-8pm
Friday October 18th 10am-8pm
Saturday October 19th 10am-8pm
Sunday October 20th 10am-6pm
Tacoma Dome
2727 E D Street
Tacoma, WA 98421
Booths 107-109
(In the Dome,1st booth in the 1st row, to the right as you enter)
---
December 2019
Phinney Ridge 39th Annual
 Winter Festival and Crafts Fair
A long standing tradition in the Phinney Ridge neighborhood, just north of Woodland Park Zoo. 120 juried artists
and crafters, spread between two historic schoolhouses. Great place to shop local for quality one of a kind holiday gifts.
All day entertainment, coffee, lunch treats, wine garden with mimosas and mulled wine, wreath sale and quilt raffle.
This event supports small business and many nonprofit community programs.
Saturday December 7th 10am-5pm
Sunday December 8th 10am-5pm
Phinney Center
6532 Phinney Ave North
Seattle, WA 98103
Vintage Glass Gardens will be in the community hall, brick building, space 119
Entry: $2 PNA Members / $4 public (cash/check). Children 12 and under are free.
+ A suggested food item for the FamilyWorks Greenwood Food Bank (not required)
www.phinneycenter.org/calendar/winter-festival-19/
---
February 2020
Northwest Flower and Garden Show
Wednesday February 26th 9am-8pm
Thursday February 27th 9am-8pm
Friday February 28th 9am-8pm
Saturday February 29th 9am-8pm
Sunday March 1st 9am-6pm
Seattle Convention Center
705 Pike Street
Seattle, WA 98101
Booth 311
(To the right of the display gardens, 3rd row on the corner)
---
SaveSave
SaveSave
SaveSaveSaveSaveSaveSave
SaveSave
SaveSave